INCREASE YOUR
PRODUCTION,
MAKE MORE
MONEY!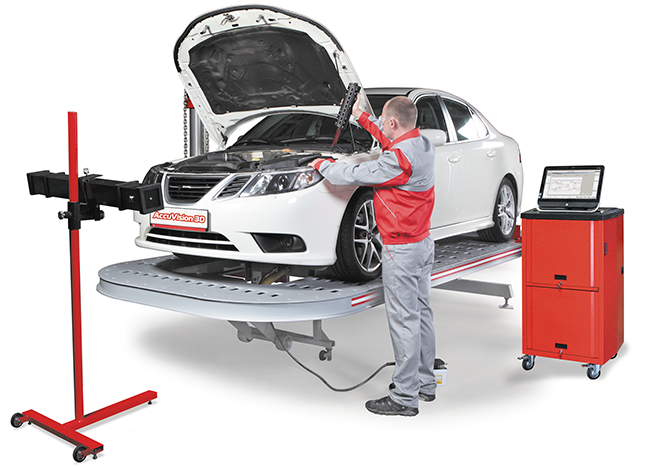 SAVES TIME AND INCREASES YOUR PROFIT
AccuVision-3D®– Innovative electronic measuring system incorporates all the best functions of existing systems in the automotive market!
HIGH PRODUCTIVITY
The system consists of only 2 units: Pointer and Measuring beam (stereo camera). There are No complicated mechanical assemblies, No gauges, No adaptors, No sensors, No magnets etc. You don't need to spend precious time for installation and calibration of the system. Cameras track the position of the pointer and immediately indicate exact coordinates of the measured point and its deviation from the database.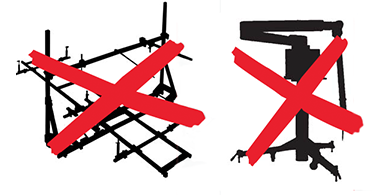 NO RETURNS AND CLAIMS
AccuVision-3D® measurement accuracy is 1-2mm whereas car manufacturers require 3mm accuracy.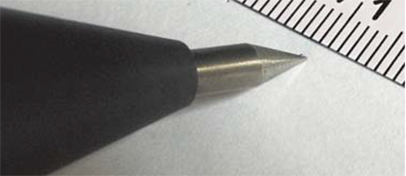 VERSATILITY
Allows measurement of separate elements, as parts dis-assembled from vehicle.
UNIVERSALITY
The system is useable anywhere; vehicle may be on a rack, a bench, on floor, or on a lift.
OPERATING CONVENIENCE
The system easily measures upper and lower body as well as openings such as door, window, trunk, etc. No additional accessories or adaptors are required to assemble for Upper-body measurements. Simply point and measure with the hand held pointer in 3D.
No inconvenient rulers/gauges or tape measures.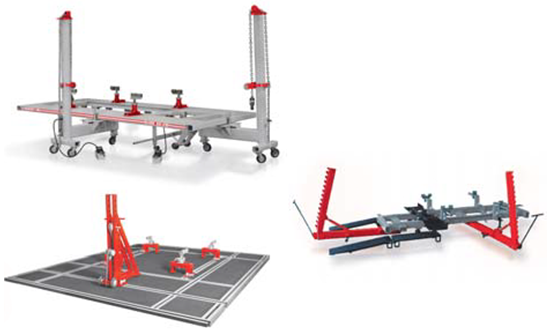 DURABILITY
There are no mechanical or electromechanical parts in the system. Minimum number of cables, important in body shops where there are lots of sparks and vibrations. Cameras are enclosed in a very solid protective metal tube with protective rubber bumpers. Heavy duty metal stand with a solid heavy base assures safety and durability.
MOBILITY
Camera and stand can be moved easily as needed to measure for an estimate or repair. Just tilt on its back wheels and move the system to where you need it.
NO ACCESSORIES
The system cabinet holds the computer, printer, screen and a connector switch box. You do not need a storage system to prevent loss or misplacement of any small parts, adaptors, gauges, sensors, wires, magnets, etc. Your downtime is minimized and output increased.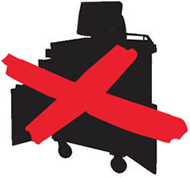 SIMPLICITY & BACKUP
User friendly software with a "how to use" guide and voice tips make taking measurements easy.
In case of any issues, AccuVision-3D® help desk can enter your system and resolve your questions online and live.
WHEEL ALIGNMENT DIAGNOSTICS
The system software includes a program to quickly and easily check the wheel alignment angle of any vehicle. No need for any adaptors. Simply point and click on 4 points around the circumference of the wheel.
INFORMATIVE
The database includes schematic and pictorial information about control points for upper and lower body of any vehicle found in the Mitchell database. Once you measure, results can be displayed in red (out of spec) or green (within spec) points with direction and magnitude of pull for correction.
A table of XYZ axis on the side of screen shows the variances in mm against the database. The results can be saved in PDF format, emailed or printed.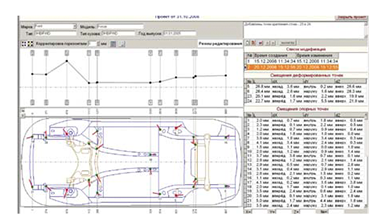 QUICK R.O.I.
The cost-benefit question?
AccuVision-3D® has a much higher output than competitive systems DUE TO ITS SIMPLICITY.
Price is mid range. It saves you a lot of time and labor costs! The payback period is short as a result.